Our booking process is quick and easy. We are passionate about removing the hassle from booking your next New Zealand guided walking adventure and everything we do has the best interests of our guests at heart. Whether you like to hike solo, or with a big group of pals, we can help get all your ducks in a row and take things out of the 'too hard basket'.
Individual & Group Bookings Made Simple
Whether you're booking just for yourself, with a friend, or with a small group of more friends, booking with us is easy. Our website booking form allows bookings for a maximum of 8 walkers under one principal guest. If you're making a booking primarily for yourself but including a second person, you'll be the principal guest and your second walker will become participant 2 and so on. You can enter your contact details and become the primary contact person for the booking to begin with, and we can easily add everyone else's contact details later  to loop them in on communication.
If you'd like to book in a big group of walkers, we'd love to have you. Our team has prepared additional helpful resources for group tour organisers that you can share with your crew so that everyone is on the same page. Contact our team on 0800 925 569 (WALK NZ) or 1800 646 584 (AUS Freephone), or send an enquiry email to [email protected] and we'll get you set up with our suite of resources in PDF format to share with the group and get them excited.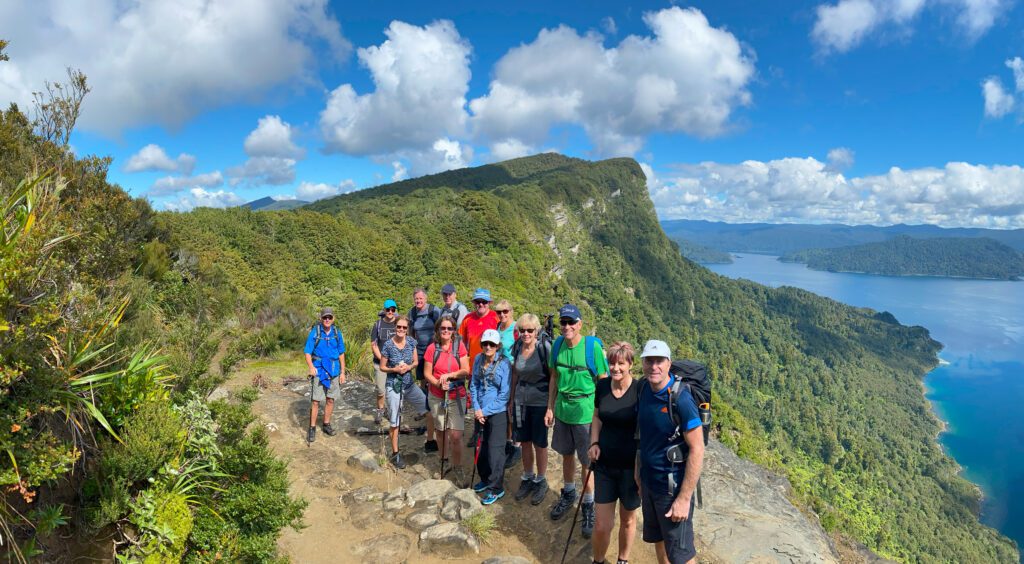 Choose Your Itinerary/Area/Tour
This may be the hardest part of the booking process, deciding which amazing North Island hiking tour itinerary you'll do first! We're North Island hiking experts. Our guided walks cover the best hiking regions of the North Island, from Great Barrier Island, Coromandel, Lake Waikaremoana to the Tongariro National Park.
Our hiking holiday packages designed for walkers and hikers who want to experience great scenery on great hiking trails, but come back at the end of the day to a hot shower, a delicious meal and a warm, comfy bed.
Each area we walk in offers unique and different experiences. Our itineraries allow for a degree of flexibility so that you can tailor the days activities to your group and cater for a wider variety of fitness levels and personal tastes.
To speak to someone about which tour itinerary would work best for you, give our friendly team a call on 0800 925 569 (WALK NZ) or 1800 646 584.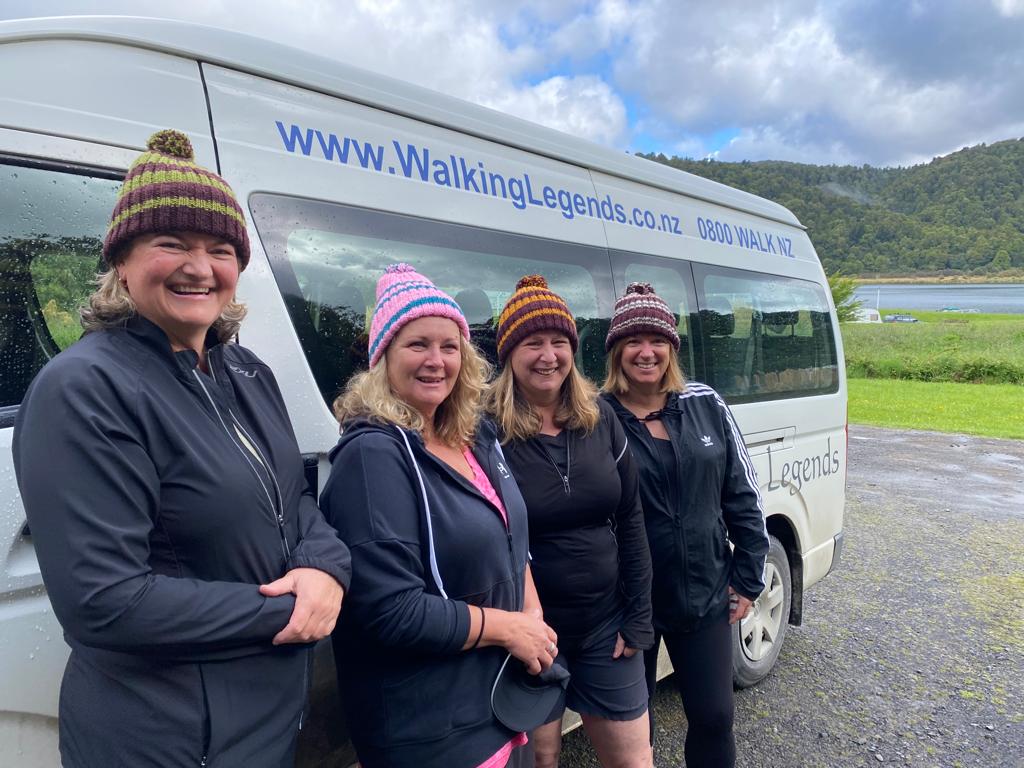 Choose Your Preferred Departure Date
We publish a calendar of all available departures, across all itineraries, on Our Walk Calendar. If you don't see a date that suits, just get in touch with us to enquire about setting up a custom date for your group. We need a group of at least 8 to confirm a custom date, but if we've got availability in our calendar and our accommodation is happy to host us then it's all go!
Once you've selected your preferred date, make your booking online. The online booking form will only allow you to book however many spaces are available. For example, if you've got 4 walkers, but there are only 3 spots left on your preferred date, you'll only be able to book for 3 online. In some cases, we'll be able to squeeze in an extra walker here and there, so it's always worth getting in touch with us first to understand what's possible, then we can open up more spots for booking.
We don't want to leave anyone out, so we will always try to work things around your group size if we can.
Make Your Booking Online
Visit our website, complete the booking form, pay your deposit. That's it! You're booked!
Then It's Our Turn…
Once you've made your booking online, our team receives a notification. We'll then process your booking and email you a personalised confirmation with the full trip details, an itinerary and packing list. If you've chosen the Great Barrier Island Escape walk, and you've selected the option for us to book flights on your behalf, we'll book your tickets first, then send you through your flight confirmation as well.
Paying Your Deposit
You'll be able to either pay your deposit online with a credit card through the online booking form, or you can choose to pay via bank transfer of Alipay. If you choose to pay via bank transfer we'll email through our bank details in your booking confirmation.
For group bookings there's no need for the group organiser to cover the full deposit amount. Our team can work with each person to collect their deposits individually. In this case, it's best to select 'pay by bank transfer' in the online booking form, then drop us a note to let us know you'd prefer everyone pay separately and we'll take it from there.
Recording Your Payments
Every payment you make to us is recorded against your booking and we'll send you a receipt so you can keep track.
Paying Your Final Balance
We collect final balances around 30 days before departure. You'll receive an automated email from our booking system about a week before the due date. If you've paid your deposit via credit card, our system usually keeps this on file and we'll be able to charge the balance to that card so that you don't have to do anything extra. If you paid your deposit by bank transfer, we'll send you a new payment request email for the balance.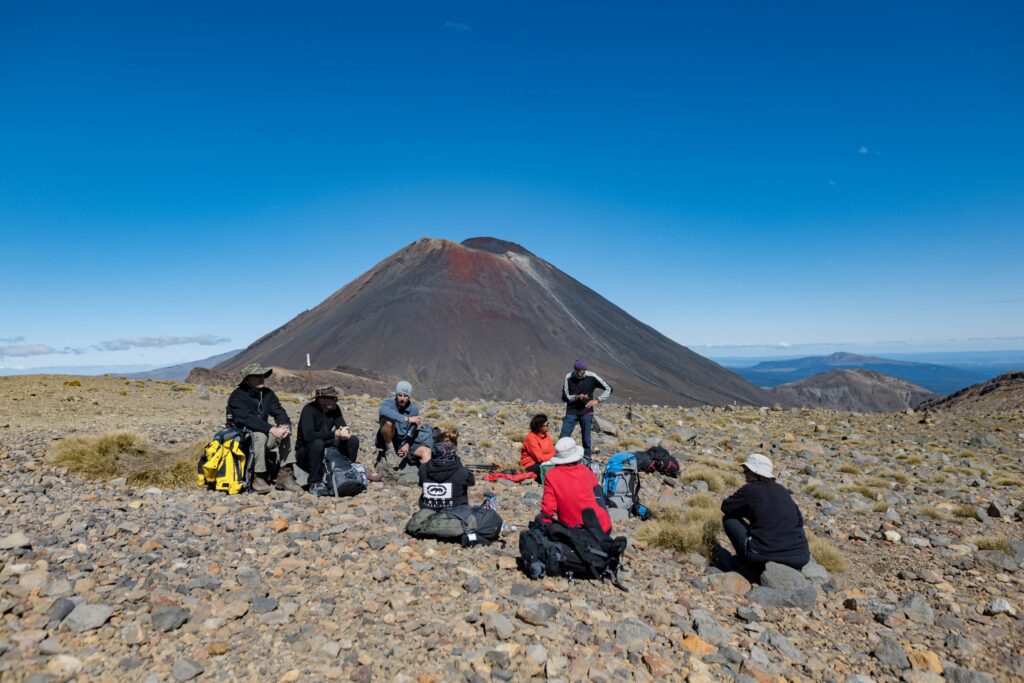 Completing Your Pre-Departure Safety Declaration
As departure day gets closer, we'll need you to accept our safety terms and conditions. We use a short Google Form for this and we'll email it to you in your booking confirmation. In brief, our terms say that we promise to do whatever we can to keep you safe and you agree to follow our instructions and advice. This is also where we've published our Risk Disclosure Statement which details what kind of safety risks may be present throughout this guided hiking tour activity. You can read the full text displayed in our terms and conditions on our website, take a look through and if you've got any queries, just get in touch to discuss.
It's important to us that everyone has access to this information, reads it, understands it and has a chance to raise queries if they'd like to. If you've made your booking online, you'll have already checked a box to confirm you accept these terms. If you made a booking on behalf of friends or family members, they might not have had a chance to read these terms themselves, so when they complete the pre-departure safety declaration they'll be provided with the information for their review. It's best if every walker completes an individual form, but for any walkers who are minors it's okay for parents or guardians to complete the form on their behalf.
Our friendly team is on hand to go through these terms in greater depth or to allay any specific concerns you, or a member of your party might have.
To speak to our North Island hiking experts, call Cathy or Brad on 0800 925 569 (WALK NZ) or 1800 646 584 (AUS Freephone) or send an email to [email protected]