Check Dates for Tongariro Hiking Tour
Experience the dramatic alpine and volcanic landscapes of UNESCO dual-World Heritage Area – Tongariro National Park, with a small group and experienced local guide. Hike the unforgettable Tongariro Alpine Crossing. Significant cultural heritage combined with arid badlands, crater lakes, sparkling rivers, breath-taking lunar landscapes, native beech forest and alpine meadows – this New Zealand hiking tour is a once in a lifetime experience not to be missed!
Pick-up from central Rotorua 9.00am or central Taupo at 10.00am (including both airports)
Join a small group, or have an exclusive tour for your own group of 8 or more
4 days / 3 nights all-inclusive New Zealand hiking tour
4-8 hours hiking each day over varied and rocky terrain
Hike the Tongariro Alpine Crossing on the best weather day!
Carry a day pack only
Includes: cooked or continental breakfasts, generous 2-course evening meals, trail snacks, hot drinks and crisp New Zealand wines and beers; return Rotorua or Taupo transport; 3-star lodge accommodation with compact ensuite; complimentary gear hire on request; experienced local guides.
Mt. Tongariro, Mt. Ngauruhoe and Mt. Ruapehu are all considered to be active volcanoes. They are all closely monitored by various government agencies. Your safety is our top priority. We check the up-to-date volcanic alert level status, on the GeoNet website, both before departure and each day during the trip. As a Tongariro National Park approved operator, we are also included in additional notification systems from the Department of Conservation.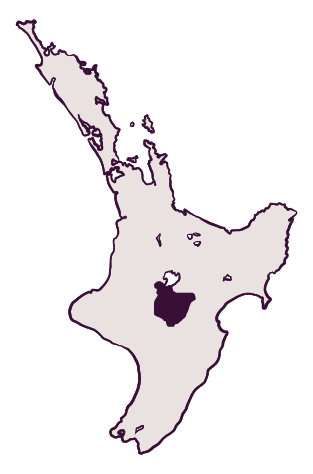 "So memorable, wonderfully executed!"
JILL, Tongariro Hiking Tour
"Fantastic trip. Coming over the hill on the Crossing and seeing the Emerald and Blue Lakes is something I'll remember forever!"
SALLY, Tongariro Hiking Tour
"Without a doubt, the most amazing adventure I have ever completed. What a view from the top!"
LYNETTE, Tongariro Hiking Tour
An unforgettable alpine adventure Experience the dramatic alpine and volcanic landscapes of Tongariro National Park, a unique Dual World Heritage Area.
Rotorua City to Central Plateau, Ruapehu
We'll pick you up from Rotorua City or the Rotorua Airport at 9.00am, or central Taupō at 10.00am, and head south through the North Island's geothermal heartland, around the North Island's largest lake; Lake Taupō, and up onto the mighty Central Plateau. We can also meet you in Tongariro National Park if you prefer, please just ask us for driving directions.
On our journey into the park, we'll kick things off with a rejuvenating hike around the glistening Lake Rotopounamu (Greenstone Lake) nestled in the side of beautiful Mt. Pihanga, a mountain maiden central to the Māori legend that describes how this area was formed. From the carpark, we'll make our way up a small incline to reach the lake level itself, where the track evens out to circumvent the lakeshore. We'll enjoy a fresh picnic lunch on Five Minute Beach in the peace and serenity of lush, native forest. Walking Legends supports Project Tongariro, an eco-trust that are working to restore the native birdlife to this special area, by sponsoring the care of hectare #189. Let us all enjoy time amongst the abundant native birdlife that our conservation efforts have helped to revive.
We'll continue to warm-up and stretch out the legs with an easy, 20 minute walk in to see Tawhai Falls, better known as 'Gollum's Pool.' If you're a Lord of the Rings fan, you'll recognise this picturesque, 13 metre-high waterfall, where Faramir and his archers watch Gollum fish.
After settling into our cozy lodgings, we'll share a hearty, 2-course Kiwi-style meal and a cold glass of something to toast the beginning of our Tongariro adventure as we watch the sun set over the magnificent volcanic skyline. Have a soak in the hot tub, nurse an after-dinner tipple at the on-site bar, or just put your feet up and prepare for exciting adventures that await us tomorrow!
The Tongariro Alpine Crossing

This morning we'll set off on one of the world's greatest one-day hikes, the Tongariro Alpine Crossing. This trail leads us through an incredible variety of ethereal landscapes – lava fields, emerald coloured crater lakes, steaming vents, alpine meadows, over an alpine pass, amidst the stunning mountain peaks – there's nothing like it anywhere else on the planet! The views across to Mt Ngauruhoe, Mt Ruapehu and the Central Plateau of the North Island are simply spectacular and worth every step!
Lonely Planet recommends a walk amidst the Tongariro Volcanoes as "a life-changing experience not to be missed!" Your guides make this incredible hike even more memorable by sharing local stories and legends and bringing the extraordinary geological history to life.
Fair weather and a good level of fitness are required to undertake this hike. If conditions aren't looking optimal, we'll attempt the track on one of our other days.
We'll return to our accommodation and revive our weary muscles in the outdoor spa pool, before meeting in the cosy lounge for pre-dinner drinks and nibbles. Tonight we head out to a lively local restaurant and bar for a casual meal with the locals.
The Old Coach Road, Ohakune 

Travel around the southern side of Mt Ruapehu to experience some of New Zealand's rail history on the Old Coach Road trail. Between 1906 to 1908 the road was used to carry passengers and goods by horse and coach, between two railheads on the main trunk line and is steeped in interesting pioneering stories from the early days of New Zealand industry.
Heritage features on the trail include a unique cobbled road, massive steel viaducts, a curved tunnel, railway bridge remains, and old campsites. The 15km walk takes around 5 hours and passes through some beautiful stands of native forest with sweeping views across the district.
In consultation with the group, and if local conditions allow, we will explore the dramatic, rock-strewn landscapes higher up Mt Ruapehu. At 2,797 metres above sea level, the North Island's highest mountain offers jaw-dropping views over the National Park.
Tonight we enjoy a final celebration dinner together and raise a glass to our achievements!
Rainforest & Waterfalls, return to Rotorua
After a final hearty breakfast, we pack up our kit and farewell the National Park and its majestic mountains. If the legs are feeling fresh, we'll begin our day with one of the many short walks nearby. Our experienced, local guides love the chance to select a trail from their catalogue of personal favourites to make this particular trip a unique experience for everyone.
We'll get our final taste of the topography and natural character of the Tongariro National Park with a 2-hour loop walk to Taranaki Falls, which is part of the Tongariro Northern Circuit Great Walk track. These falls tumble 20 metres over the edge of an old andesite lava flow, erupted from Mt Ruapehu 15,000 years ago, into a boulder-ringed pool. You'll see a fascinating range of beech forest, alpine meadows full of red tussock, five-finger, umbrella ferns and mountain toatoa. This is a great chance to drink in one last moment amongst spectacular views of the Tongariro volcanic massif.
We'll have you safely back in Taupo between 3–4 pm or Rotorua around 5–6pm to meet your onward travel arrangements.
For the Tongariro Hiking Tour we stay in a 3-star hikers and skiers lodge set spectacularly against Mt Ruapehu, in the heart of the National Park. Accommodation is based on twin share. If you're travelling solo but happy to share a room, we'll match you up with another solo walker of the same gender. If you'd prefer a room to yourself, single supplement is available for an additional fee.
Rooms are equipped with heating, refrigerators, hair dryers, tea and coffee making facilities and televisions. There is no air-conditioning for cooling, but plenty of opening windows. Beds are made up with fresh linens and a plentiful supply of bath towels.
The beautiful dining and lounge area is the perfect place for aperitifs with your small group of hikers after an exhilarating day outdoors. We share our meals in the cosy, spacious lodge dining room. There is an open-air hot tub to soak those tired muscles, bookings may be required in advance.
We supply
Generous, nutritious meals full of fresh, local produce; packed picnic lunches with the best sandwiches you've ever eaten, trail snacks & chocolate; fresh fruit, hot & cold drinks
One complimentary glass of crisp Kiwi wine or beer per person, each evening; you are able to purchase more with dinner if you wish.
Bed linen, bath towels, pillows & blankets.
Toilet paper, soap & hand sanitiser.
What else do you need to know?
There is a drying room available as well as plenty of wide, covered verandahs for drying wet gear.
Specialty diets; we can cater for a wide range of food allergies and specialty diets with sufficient advance notice. Please let us know at the time of booking if you have specific dietary needs and we'll make sure you're well taken care of!
Accommodation is based on a twin-share arrangement; if you'd rather have a private room, a single supplement fee of $300 NZD applies (this is for the whole trip, not $300 each night)
The lodge has power outlets next to all beds so CPAP machines are easily accommodated.
Sorry, the use of drones is not permitted.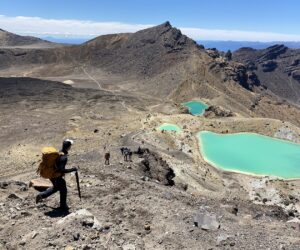 Do I Need To Book the Tongariro Alpine Crossing?
On the Tongariro Hiking Tour we walk the Tongariro Alpine…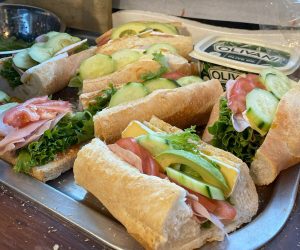 Specialty Diets – Can You Cater For Me?
Absolutely. We are happy to accommodate guests with specialty…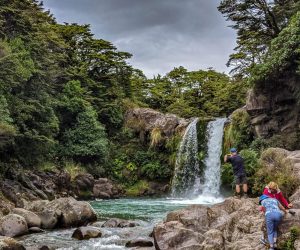 Should I Bring Something Nice To Wear In The Evenings?
You're on holiday after all, so why not!? It's…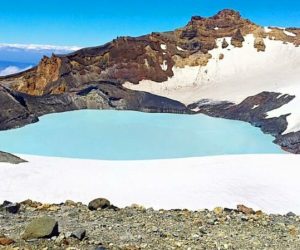 Weather Conditions and Itinerary Changes
The Tongariro National Park is a unique and changeable…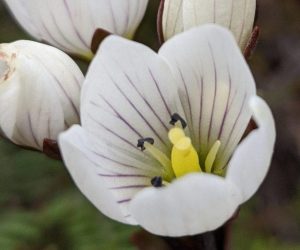 I'm Travelling Solo – Who Will I Be Sharing a Room With?
The accommodation on the Tongariro Hiking Tour is based…