Check Dates for Lake Waikaremoana Discovery Tour
Explore the best of
Lake Waikaremoana
, the Whirinaki 'Dinosaur' Forest Park and the Te Urewera region on this 4-day North Island guided walking holiday. 
Journey deep into the North Island's most remote and untouched wilderness area, Te Urewera, where the mountains are cloaked in mist, mysticism and primordial forest. Walk some of the most spectacular sections of the Lake Waikaremoana Great Walk track and explore the world-famous Whirinaki 'Dinosaur' Forest, while staying in comfortable lodgings on the lakeshore.
Join a small, fun group or bring your own crowd

Enjoy selected sections of the Lake Waikaremoana Great Walk track

Carry a day pack only 

Includes: delicious, nutritious meals and trail snacks; New Zealand wines and beers, 3 star chalet accommodation with ensuite; return Rotorua transport; passionate and experienced on-trail hiking guides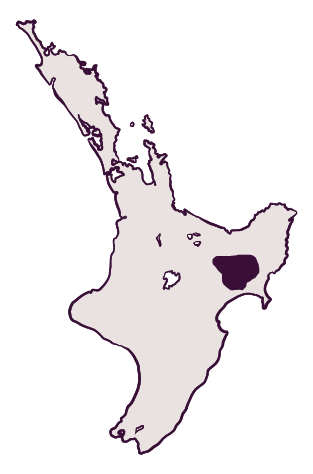 "Walked the Waikaremoana Trail guided by Paula, Dan and Gill. They couldn't have been more helpful, knowledgeable or capable."
A traverse into the wild. Explore the best of Lake Waikaremoana, Whirinaki Forest and Te Urewera on this New Zealand walking holiday.
Pick-up from your Rotorua accommodation approx 8:30am. A scenic drive follows ancient Maori trails into the heart of Te Urewera to Lake Waikaremoana, the North Island's deepest lake. Stretch your legs with a journey into the Whirinaki 'Dinosaur' Forest for a 3-4 hour walk through the best example of NZ's native Podocarp forest. Towering trees such as giant totara, kahikatea and matai, plus rare birdlife (kaka & blue duck) as the trail follows a pristine river to a dramatic canyon. 
Relish a fresh picnic lunch before continuing on to reach Lake Waikaremoana, the  'sea of rippling waters.' 
Settle in to your peaceful accommodation with pre-dinner drinks and a tasty grazing  platter on the lake-shore. 

After a hearty cooked breakfast day two of your NZ walking holiday features some of the most spectacular views from the Lake Waikaremoana Great Walk Track. A 1.5  hour steady climb through mixed broadleaf podocarp forest rewards you with inspiring views over Lake Waikaremoana and the forest-clad mountains of Te Urewera, New Zealand. Spectacular sandstone rock bluffs drop sheer to the lake 600 metres below. An unforgettable lunch spot! 
Time permitting, we later follow a gorgeous loop track through sparkling tawa forest to New Zealand's largest rata tree. 
Relax in comfort for the evening with a generous, Kiwi-style 2-course meal and toast  the days achievements with a cold glass of whatever takes your fancy. Rest, sip and gaze out over the peaceful lake and enjoy absolute serenity.
Stroll through a magnificent ancient beech forest to the tranquil Lake Waikareiti. Reached only by walking track, this lake is free of introduced aquatic plants and motorised boats, so has outstanding water clarity and is blissfully peaceful! 
In the warmer months, we can enjoy a refreshing dip in the Lake. 
Later, we'll return to Waikaremoana where there's an option to walk to a dazzling clear fresh-water spring, or a hike through fern forest to explore the unusual Onepoto Caves. Another favourite walk follows the Aniwaniwa (definition = rainbow) River as it plunges over terraces and waterfalls on its journey to Lake Waikaremoana. 
Forest Giants & Waterfalls, Lake Waikaremoana
This morning, we'll take in a stunning 1.5 – 2 hour loop trail traversing a secluded corner of the lake through gorgeous tawa and ancient podocarp tree forest. Here, we'll pay our respects to a 1,200 year old native rata tree, the oldest known rata tree in existence!  There is nothing quite like this quality of forest anywhere else in the North Island.
A visit to Waikaremoana wouldn't be complete without a short, 45 minute stroll to beautiful Aniwaniwa Falls, which means 'Rainbow.' From two lookout points, we'll be able to view the falls from an upper and lower perspective and give you a chance to spot the rare fleshy-lipped whistling duck or whio bobbing about on the river-side.
We'll make a quick stop at Mokau Landing for a picnic lunch while we enjoy views of the impressive Panekire Bluff to reflect on our achievements over the past 4 days. Then, we say a fond farewell to Te Urewera and make our way out back to civilisation, stopping for a soak in a natural hot spring under a canopy of native trees. We'll cap things off with the pop of a bottle of bubbly, a perfect way to finish off a fantastic walking holiday in New Zealand's last, true wilderness area. We'll return you safely to your accommodation in Rotorua between 5 – 6pm to meet your onward travel connections.
During the Waikaremoana Discovery Tour we stay in peaceful, lakeside chalets with great views over Lake Waikaremoana. The chalets are simple but comfortable, with hot showers, good beds and linen, heat pumps and ensuite bathrooms.
Rooms are twin share or double. Single rooms are available on request. World-class trout fishing is on offer in the lake at the front door step. Dinner is served in the lodge dining room, and consists of a hearty main meal followed by dessert. The meals are classic New Zealand fare, with plenty of vegetables and salads.
We supply
Generous, nutritious meals full of fresh, local produce; packed picnic lunches with the best sandwiches you've ever eaten, trail snacks & chocolate; fresh fruit, hot & cold drinks
Complimentary glass of crisp Kiwi wine or craft beer per person, each evening.
Bed linen, bath towels, pillows & blankets
Toilet paper, soap & hand sanitiser
PLEASE NOTE: The Waikaremoana Discovery Tour doesn't cover the full Lake Waikaremoana Great Walk track, just the very best highlights sections.
What else do you need to know?
There are no drying rooms available but plenty of wide, covered verandahs for drying wet gear
Specialty diets; we can cater for a wide range of food allergies and specialty diets with sufficient advance notice. Please let us know at the time of booking if you have specific dietary needs and we'll make sure you're well taken care of!
Accommodation is based on a twin-share arrangement; if you'd rather have a private room, a single supplement fee of $200 NZD applies (this is for the whole trip, not $200 each night)
The lodge has power outlets next to all beds so CPAP machines are easily accommodated
Sorry, the use of drones is not permitted
You are welcome to bring your own alcohol if you wish; we ask that you drink responsibly
Non-walkers are more than welcome to join us! There are plenty of activities to be done that don't involve walking, please enquire with our friendly reservations team for more information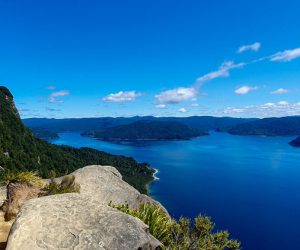 Is This The Full Great Walk Track?
On the Waikaremoana Discovery Tour we don't cover the…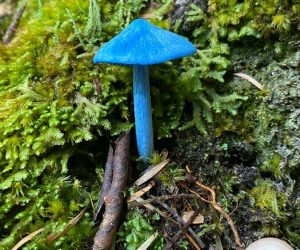 I'm Travelling Solo – Who Will I Be Sharing a Room With?
The accommodation on our tours is based on twin…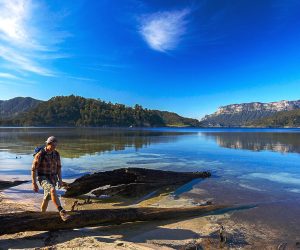 Should I Bring Something Nice To Wear In The Evenings?
Our shared dinners are not super formal occasions, so…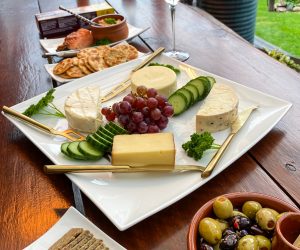 Specialty Diets – Can You Cater For Me?
Absolutely. We are happy to accommodate guests with specialty…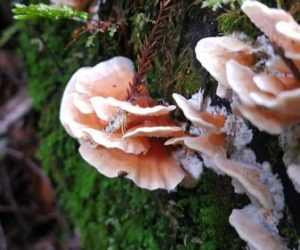 I suffer from terrible car sickness, what will the roads be like?
Good question! In general, the roads we travel are…