Check Dates for Tongariro Northern Circuit
The Tongariro Northern Circuit is one of New Zealand's 10 Great Walks. Take 3 days to hike a 43km loop around the Central Plateau's active volcanoes; Mt Tongariro, Mt Ngauruhoe and Mt Ruapehu with a knowledgeable, local guide. From alpine herb fields to forests, from tranquil lakes to desert-like plateau, this is a place of extremes and surprises. You'll see unique and stunning landscapes including ancient volcanic craters, brilliant blue lakes, steaming geothermal areas, and glacial valleys.
Join a small group & passionate Kiwi guide
3 days / 2 nights all-inclusive New Zealand Great Walk
3-7 hours hiking each day over varied terrain on formed trails
Your guides carry all food & cooking equipment
You carry a backpack with your clothing & sleeping bag
Includes: delicious meals and snacks; NZ wine; return transport from National Park or Whakapapa; hut accommodation; complimentary hire of sleeping bags, backpacks and raincoats; experienced and fun guides!
Mt. Tongariro, Mt. Ngauruhoe and Mt. Ruapehu are all considered to be active volcanoes. They are all closely monitored by various government agencies. Your safety is our top priority. We check the up-to-date volcanic alert level status, on the GeoNet website, both before departure and each day during the trip. As a Tongariro National Park approved operator, we are also included in additional notification systems from the Department of Conservation.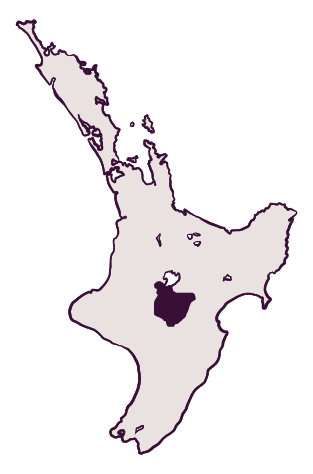 "An awesome hiking experience in the Tongariro National Park."
PETER, Tongariro Northern Circuit
A hike of extremes and surprises! A 3-day, guided New Zealand Great Walk around the alpine volcanoes Mt Tongariro, Mt Ngauruhoe and Mt Ruapehu.
National Park to Oturere Hut, via the Tongariro Alpine Crossing

We'll pick you up around 8am from National Park or Whakapapa Village. We'll give you a call the day before to confirm your exact pick-up details, and for an update on weather conditions.
The Tongariro Northern Circuit track follows Mangatepopo stream up the valley, climbing over a succession of old lava flows from Mt Ngauruhoe. A steady climb to the Mangatepopo Saddle rewards us with views of the valley and if clear, Mt Taranaki to the west. From the saddle, the track crosses South Crater, a large plateau sandwiched between Mt Tongariro and the classic conical peak of Mt Ngauruhoe (aka Mt Doom).
This is the Tongariro Alpine Crossing track, one of the world's best walks, and you'll definitely need to keep your camera handy! A quick scramble up to reach the highest point of the track, and we are rewarded with mind-blowing views over the North Island – not to mention the incredible Mars-like landscape immediately surrounding us! Red Crater is a sight to behold with its spectacular magma formations underneath the rim. We'll take our time to soak up the vistas and recharge with a wholesome lunch amidst this volcanic wonderland. We then skirt along the crater rim and drop down to the brilliantly-coloured Emerald Lakes, aquamarine pools filling old explosion pits.
From Emerald Lakes, the track descends into the Oturere Valley and weaves through unusual jagged lava forms from early eruptions from Red Crater. We'll arrive at Oturere Hut, a magical place to visit especially on a misty day, nestled on the eastern edge of these flows. This is the best spot for sunsets in the Tongariro National Park!
Oturere Hut to Waihohonu Hut
After a hearty cooked breakfast we traverse the lunar landscapes of the eastern side of Mt Ngauruhoe.
There are some awesome photo opportunities here with expansive views across old lava fields to the Rangipo Desert (NZ's only desert) and Kaimanawa mountains, with the snow-capped hulk of Mt Ruapehu as a stunning backdrop.
The track gradually sidles around the foothills of Mt. Ngauruhoe, descending into a valley and crossing a branch of the Waihohonu Stream. We continue through a beech clad valley before climbing towards the ridge top. Waihohonu Hut, our home for the second night, is in the next valley. With huge windows to capture the spectacular views and a fire to warm our toes by, the Waihohonu Hut is certainly home away from home!
After lunch, we can explore the Ohinepango freshwater springs and enjoy a relaxing afternoon in this splendid setting. These amazing springs are crystal clear and absolutely freezing after percolating through the earth for thousands of years. You can have a very memorable swim here and enjoy the freshest water you've ever tasted.
Waihohonu Traverse to Whakapapa Village
This morning we'll follow the Waihohonu Stream up a valley and ascend beyond the treeline once again towards the Tama Saddle. The track passes through lovely pockets of native forest and open tussock fields with great views of Mt Ngauruhoe and Mt Ruapehu. From the saddle there is a very worthwhile side trip to the striking Tama Lakes, two in-filled explosion craters.
After a short break, we'll head down the western side of the saddle to Taranaki Falls. Tumbling 20 metres over the edge of an old lava flow, this waterfall packs a real punch, sending spray right across the large boulder-ringed pool at the bottom. The end of the trail brings us back to Whakapapa Village where we'll celebrate the end of the hike with lunch and a cold brew!
We'll return you safely to National Park Village or Whakapapa Village between 2pm and 3pm.
On this New Zealand Great Walk experience, we'll stay in back-country, Department of Conservation huts. They have communal bunkrooms, separate dining areas, fresh drinking water, heating, outside toilets, and large verandahs to make the most of the spectacular wilderness locations! There is no electricity – dinner by candlelight adds to the special atmosphere.
If staying in a hut isn't your cup of tea, check out our lodge based Tongariro Hiking Tour. 
We supply
Generous, nutritious meals full of fresh, local produce; packed picnic lunches with the best sandwiches you've ever eaten, trail snacks & chocolate; fresh fruit, hot & cold drinks
Complimentary glass of crisp Kiwi wine per person, each evening.
Toilet paper, soap & hand sanitiser
What else do you need to know?
There are no drying rooms available but plenty of wide, covered verandahs for drying wet gear
Specialty diets; we can cater for a wide range of food allergies and specialty diets with sufficient advance notice. Please let us know at the time of booking if you have specific dietary needs and we'll make sure you're well taken care of!
Sorry, the use of drones is not permitted
You are welcome to bring your own alcohol if you wish; we ask that you drink responsibly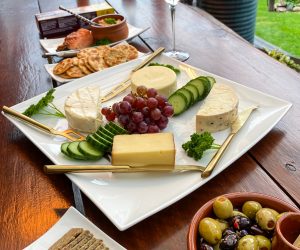 Specialty Diets – Can You Cater For Me?
Absolutely. We are happy to accommodate guests with specialty…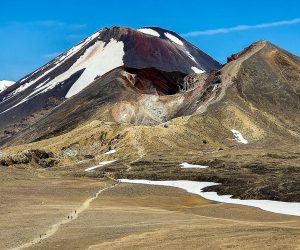 Should I Bring Something Nice To Wear In The Evenings?
Our shared dinners are not super formal occasions, so…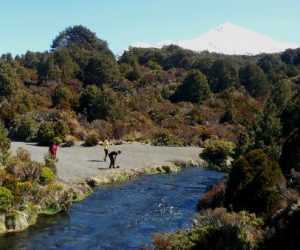 Weather Conditions and Itinerary Changes
The Tongariro National Park is a unique and changeable…