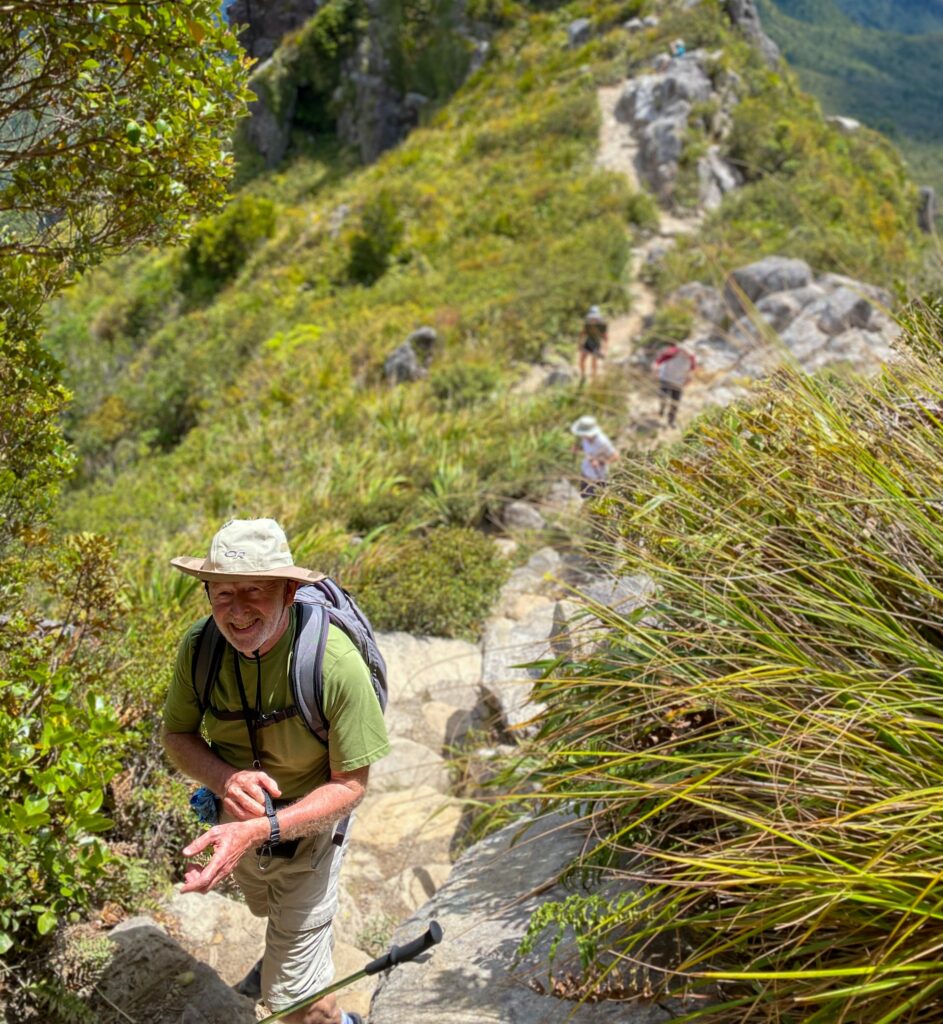 Walking Legends was created so we could share our love of the North Island's great walks and the great outdoors.
Founded in 2003, Walking Legends aims to reconnect people to nature and each other, while having fun along the way. For owners Brad and Cathy Taylor, the North Island's Great Walks are a case of love at first hike, as they found their happy place on some of New Zealand's most spectacular trails.
Sharing a passion for all things outdoors, Brad and Cathy ('walking encyclopaedia' and 'office ninja' respectively) champion the preservation of our beautiful country through conservation and sustainable tourism – ensuring our tours are designed for maximum enjoyment and minimum impact.
From Brad, Cathy and the Walking Legends team
Life sucks a lot less when you add mountain air, a campfire and some peace and quiet.
– Brooke Hampton
Our vision for Walking Legends was to create an experience where people could leave their hassles behind and connect with nature, while creating lifelong memories. Nearly 20 years on, our vision still inspires us.
The more time we spend outdoors, surrounded by good people and breathtaking views, the more we realise how beautiful life can be. Walking Legends is about celebrating the things that make us feel truly alive and privileged to walk this earth. Sometimes we have to get lost in nature in order to find ourselves.
Let's get lost together (in the right direction).